El Rhaqiis DSA
(El Majiid x Rhalah (x Ibn Shaikh))
2001 Chestnut Stallion
Straight Egyptian / Al Khamsa
Dahmah Shahwan
ROCK
We are proud to introduce our stallion, El Rhaqiis DSA. He is a multi-Class A champion and we are very proud of his Top 3 finish in the Liberty Class at the 2005 Egyptian Event, as well as a Top 10 in World Class Stallions. He is a striking flaxen chestnut and has incredible movement with extreme "air time". His pedigree is very unique as he represents a blending of the bloodlines of two of the premier breeding programs of straight Egyptian Arabians, boasting Ansata on top and Gleannloch on the bottom. What more could you ask for!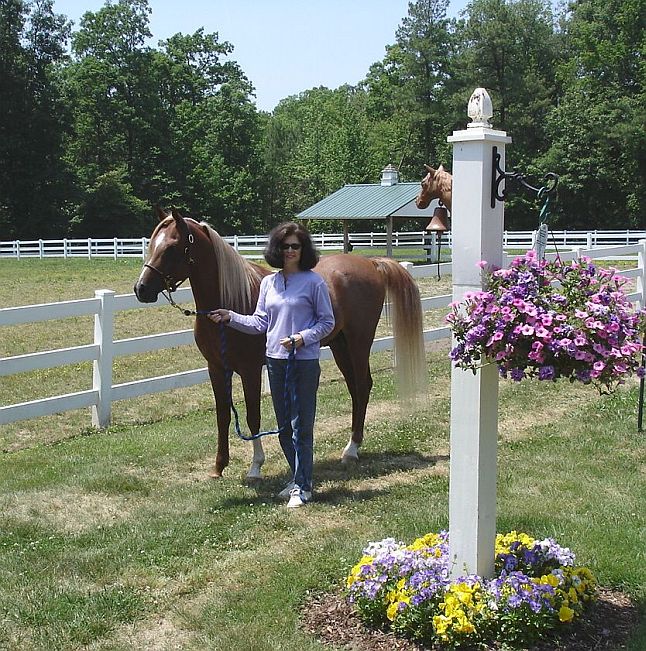 Please Click Here for Rock's Liberty video!
Please Click Here for Rock at Home video!
Please contact us if you would like a DVD!